MacArthur High School - San Antonio Texas
Class Of 1970
In Memory
Robert Chaney VIEW PROFILE
ROBERT (BOB) TRELEAVEN CHANEY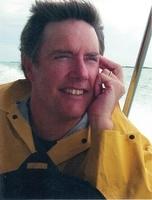 Robert (Bob) Treleaven Chaney born April 24, 1951 in Albuquerque, NM passed to a better life August 20, 2014 in Katy, TX. Bob was raised in Texas and attended Alamo Heights and Mac Arthur High Schools in San Antonio. He followed his Father into the hotel business and traveled the country. After settling in Houston, he began working in the metal building industry. He was with NCI Building Systems for many years until he was diagnosed with brain cancer. Bob and Shelli had just celebrated their 19th wedding anniversary and were beginning to plan for retirement travel. His oldest son was recently married and Bob was thrilled in the planning. He never shied from work or play and was often called the "project elf". Bob's love of Family and friends was enduring. He was preceded in death by his Father Jack, Brother Jack Jr. and Brother Mark. He is survived by his wife Shelli, Mother Helen, Brothers John and Lane, Sister Suzanne, Son Robert Treleaven Gano, his wife Tara and Son Derek, Grandchildren Cameron, Devon, Addison and many friends. Anyone who knew Bob will surely miss him. He had a big heart and a personality to match. Bob was always quick with a joke and even quicker to lend a helping hand. The family would like to thank the many doctors, nurses, CNAs and hospice for their kindness and caring. There will be a celebration of Bob's life September 6, 2014 from 4-8 pm. For additional details please email bobchaneycelebration@gmail.com In lieu of flowers, donations may be made to Make-A-Wish Foundation.

Published in Houston Chronicle from August 31, 2014.
I received the e-mail below from Steve Hart:
Thanks Bob Chaney, husband, son, brother, father, grandfather and my closest friend passed peacefully late Wednesday August 20, 2014. In the 10 months of a difficult struggle, I never once heard him say why me? He remained the ole Bob till the very end, joking and sparring with whoever was there. As much as he teased the nurses and hospice, it was the way he did it that kept him endeared to them. Bob was like a brother to me only more. As they say, you can't pick your relatives but I was proud to have been picked by Bob. It's said that God has a plan for all of us and surely, we don't always understand the whys when it seems unfair. I do know that he will be greatly missed by all who knew him. There will be a celebration of his life at his home in Katy, TX 1703 Breezy Bend 77494 on Sept 06, 2014, the time hasn't yet been set. Or you can contact Shelli at that street address or shelli@bootstransportation.com. Thank you all for your thoughts and prayers.
Steve Hart '70
Click here to see Robert's last Profile entry.